Five Reasons Why Tongue Scraping Is More Effective Than Brushing.
When you plan to go out in the lime light you take your time to think and put an effort into how you can physically appear in the best ways. If we reverse this scenario to see how much you take care of your body parts especially your oral hygiene, you will see that we only do one thing which is brushing your teeth. Can you guarantee that by brushing only you will get the result you want? Will it be able to help protect you against the bad breath and protect your gums?
Self-care is essential, especially for this part. Show yourself some love, some compassion. Be vulnerable and do what you need to do to make sure you are getting your oral hygiene correctly. Spend some time getting some good and quality products and processes to make sure you have good oral hygiene. Take care of yourself and it will eventually lead to a beautiful and more positive outlook on the world. The sooner you make this oral hygiene your daily routine the better it will be for you and the simpler it becomes to forestall costly dental and long haul medical issues.
Most people only know about brushing or flossing their teeth because they think it is easy and not time taking but do you know that bacteria is oozing around your mouth right now and you don't know that, the result? It will create a bad smell and destroy your gums before you even know it. The solution? Tongue scraping.
Wondering what tongue scraping is? Wonder no more.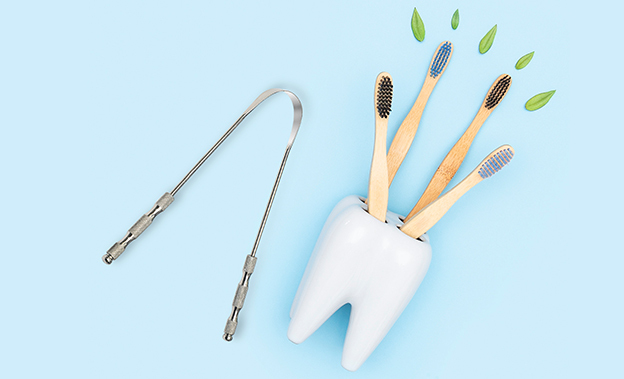 WHAT TONGUE SCRAPING IS:
Microorganisms, dead cells, and debris can develop on the delicate tissue of your tongue too. A tongue scraper is a little, somewhat bent plastic or metal tool that you run through your tongue to eliminate that.
REASONS WHY TONGUE SCRAPING IS MORE EFFECTIVE:
Here are some reasons to explain the benefits of tongue scraping along with brushing.
IMPROVES YOUR OVERALL HEALTH:
Maintaining good oral hygiene is also a sign of overall well-being. So as long as you keep your teeth and tongue clean and healthy you are in a good spot.
HELPS PROTECT AGAINST BACTERIAL AND FUNGAL INFECTIONS:
The tongue's anatomy consists of Papillae which harbours bacteria and fungi leading to various infections such as oral candidosis. The scraping of the bacteria can also prevent miscellaneous conditions such as re-occurrent aphthous stomatitis.
IMPROVES YOUR TOUNGUE'S APPEARANCE:
When debris stays on your tongue it can cause it to give the tongue a yellowish or white tone, a tongue scraper can help recover the actual form. Accumulation of food and debris on the papillae of the tongue can cause a condition called 'hairy tongue'. It is common among smokers and also people with poor oral hygiene to respond successfully with a thorough scrape and also a surgical shave.
IMPROVES THE SENSE OF TASTE:
Some examination proposes that using a tongue scraper two times per day improves your feeling of taste. A perfect tongue, which doesn't bacterial plaque, permits your taste buds to more readily recognize the various sorts of taste.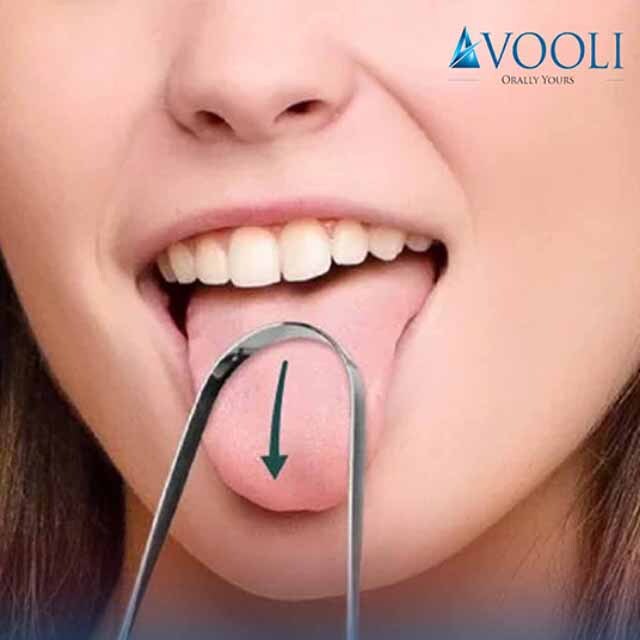 HELPS PREVENT AGAINST BAD BREATH (HALITOSIS):
A common problem among people who find it difficult to maintain oral hygiene is bad breath. So, in the event that you brush, floss, and rinse each day and still experience the ill effects of terrible breath tongue scraping can help you through. Tongue scraping is a fast process to avoid the embarrassment of that, but consistency is key.
HOW TO DO TONGUE SCRAPING?
Regardless of its benefits tongue scraping is a process which only takes minutes but has prolong positive effects if followed with consistency. Simply follow these steps and you will be good to go:
Stick out your tongue — you might need to do this before a mirror.
Put the bended finish of the scraper at the rear of your tongue.
Contact the scraper to your tongue, and gradually pull it forward — never move it in reverse. Start from the back of your tongue always and move forward.
After each swipe, utilize a piece of cloth or towel to eliminate the dirt/bacteria from the scraper
Continue to do the same until you've scraped your whole tongue
Wash your scraper with anti-bacterial foam or soap and warm water, get it dry, and store it in a clean, dry area.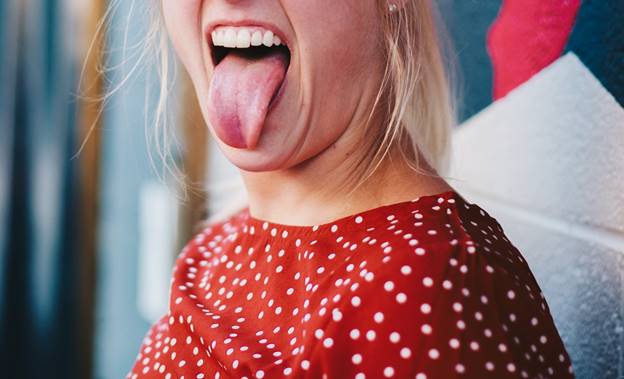 Tongue scraping is a to some degree a debatable subject in the dental world, as numerous people have misguided judgments about its benefits and use. No matter what, however, you don't have anything to lose by doing it but a lot to gain. It can certainly do no harm to you even if you think it's not helping you eliminate the oral problems in the best ways.